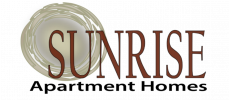 Your Review
Submit a Review

Resident Reviews
|

Recommended: Yes
Thank you for your review. We are so glad to hear that you are having a great experience and enjoying your home. Warmest regards. The Sunrise Apartments Management Team.
|Recommended: Yes
Getting better every day — There have been many improvements over the past few months. Looking better every day.
We are happy to hear from you and look forward to exceeding your expectations.
|Recommended: Yes
Manager Liz — My daughter live in this complex and I highly recommend these apartments love it
Thank you so much for taking the time to leave us this amazing review, Dottie. I hope to exceed your and your daughters expectations as well! Thank You, Mayra Mendoza Business Team Leader Sunrise Place Apartment Homes BTL.Sunrise@udgi.net 661.323.1125
|Recommended: Yes
Manager Liz — Keep it the good work up
Thank you so much for taking the time to leave us this amazing review, Rocio. I hope to exceed your expectations as well! Thank You, Mayra Mendoza Business Team Leader Sunrise Place Apartment Homes BTL.Sunrise@udgi.net 661.323.1125
|Recommended: Yes
Manager Liz — Keep doing your job love it
Thank you so much for taking the time to leave us this amazing review. I hope to exceed your expectations as well! Thank You, Mayra Mendoza Business Team Leader Sunrise Place Apartment Homes BTL.Sunrise@udgi.net 661.323.1125
|Recommended: Yes
Manager Liz — Loveeee the management
Thank you so much for taking the time to leave us this amazing review. I hope to exceed your expectations as well! Thank You, Mayra Mendoza Business Team Leader Sunrise Place Apartment Homes BTL.Sunrise@udgi.net 661.323.1125
|Recommended: Yes
Manager Liz — She works super hard and very beautiful on on top of things
Thank you so much for taking the time to leave us this amazing review. I hope to exceed your expectations as well! Thank You, Mayra Mendoza Business Team Leader Sunrise Place Apartment Homes BTL.Sunrise@udgi.net 661.323.1125
|Recommended: Yes
Manager Liz — Love what the manager Liz has done to the place looks very lovely and she's soo awesome she changed the place
Thank you so much for taking the time to leave us this amazing review. I hope to exceed your expectations as well! Thank You, Mayra Mendoza Business Team Leader Sunrise Place Apartment Homes BTL.Sunrise@udgi.net 661.323.1125
|Recommended: Yes
Manager Liz — LOVEEE THE MANAGEMENT SHES DOING A GREAT JOB RECOMMENDING THESE APARTMENTS TO ALL MY FRIENDS
Thank you so much for taking the time to leave us this amazing review. I hope to exceed your expectations as well! Thank You, Mayra Mendoza Business Team Leader Sunrise Place Apartment Homes BTL.Sunrise@udgi.net 661.323.1125
|Recommended: YesGreat since new management took over — the new management who took over is doing great things here at the apartments and it's really turning out to be a great place to live there's no more drama, no more crazy things happening it's all wonderful and I'm loving the landscape that they've done it's beautiful to look at a nice touch to the apartments
|Recommended: YesI been a tentant for 2yrs and I see a drastic change. Love the updated appliances. Hopefully they update my apt — Great place to live. Very quiet neighborhood. Kid safe. The neighbors are very kind and respectful
|Recommended: YesVery nice and quiet and the management is awesome — It's very nice apartments and they are clean and quiet
|Recommended: YesGreat place to live new management are making great changes. — I would highly recommend due to the new management,
The views and opinions expressed herein are solely those of the original authors and other contributors. These views do not reflect the views of "Sunrise Apartments", its owners, managers, agents, employees or content providers. No representation or warranty, express or implied, is made or given by "Sunrise Apartments", its owners, managers, agents, employees or content providers regarding safety, accuracy, completeness or suitability of the information or material expressed herein for any particular purpose